Andrew Robinson
is the writer and director of
April Showers.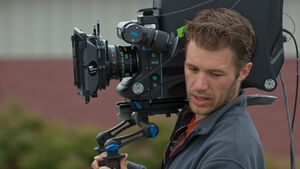 Biography
Edit
Robinson, at age 13, and his family moved to Colorado. He was enrolled to Columbine High School, where he became immersed in the dramatic arts. The shooting at the school, however, changed everything for him. He later relocated to California to study film at the Art Center College of Design, graduating in 2003 and began to work as an art director for entertainment design firms. In 2005, he directed his first film Shimmer, a project he'd developed in college. April Showers was his second effort.
Ad blocker interference detected!
Wikia is a free-to-use site that makes money from advertising. We have a modified experience for viewers using ad blockers

Wikia is not accessible if you've made further modifications. Remove the custom ad blocker rule(s) and the page will load as expected.